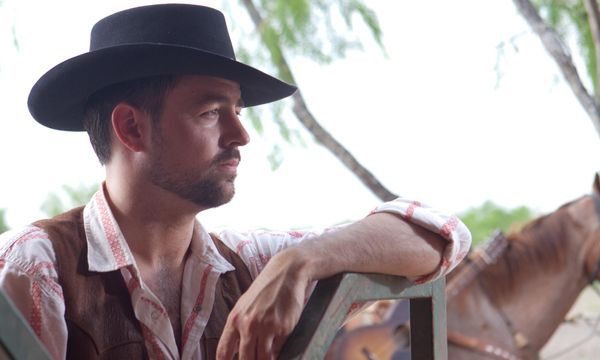 SONG PREMIERE: Cowboys & Indians Magazine: Jeff Warren Johnston's "El Toro"
Rooted in the Americana music scene in Austin, Texas, up-and-coming artist Jeff Warren Johnston abandons rock for his latest album, Undiscovered Country. The Texas native, who counts Waylon Jennings and Tom Petty among his influences, knows how to incorporate a great outlaw story into his songs, as his new 12-track compilation demonstrates.
Available April 6, Undiscovered Country — produced by guitarist Rich Brotherton and arranged by Stephen Barber — features steel guitarist Lloyd Maines, guitarist Redd Volkaert, bassist Bill Whitbeck, organists Stefano Intelisano and Riley Osbourn, fiddler Warren Hood, and the Tosca String Quartet. The album includes Johnston's new single, "El Toro," a nostalgic track about a former bull rider longing for his glory days.